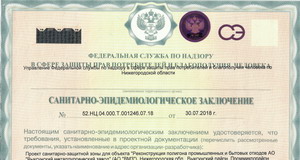 The positive sanitary-epidemiological conclusion on the project of sanitary-protective zone is received
The positive sanitary-epidemiological conclusion on the project of sanitary-protective zone for the object "Reconstruction of industrial and household waste landfill of JSC "VMZ" was received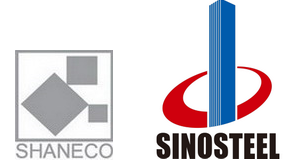 Signed a Memorandum of understanding between SINOSTEEL & SHANECO
A Memorandum of understanding was signed between SINOSTEEL & SHANECO on April 16.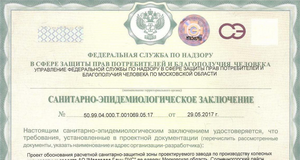 The positive sanitary-epidemiological conclusion is received
The positive sanitary and epidemiological conclusion on the project of justification of the settlement sanitary and protective zone of the projected plant on production of wheeled vehicles of JSC "Mercedes-Benz RUS" is received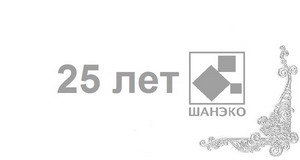 SHANECO 25 years old
Today, on the 14th of May, we celebrate the 25th anniversary of SHANECO!!!
Congratulations to all our employees with a great holiday, I wish you good health and realization of creative plans and ideas.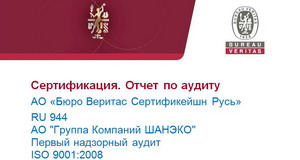 JSC "SHANECO GROUP" passed the Supervisory Audit
On March 29-30, 2017, Bureau Veritas Certification Rus JSC conducted the Supervisory Audit, confirming that the quality management system complies with all the requirements of ISO 9001: 2008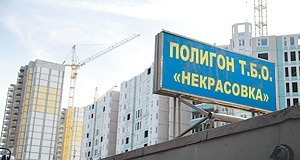 Public hearings on the Nekrasovka landfill rehabilitation project
Russian Technical Society, the customer for the Nekrasovka landfill rehabilitation project in Moscow, continues public consultations as part of the project's environmental impact assessment.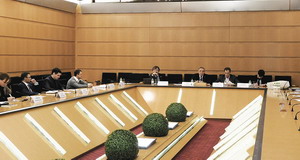 Conference on priority regulatory documents for design of infrastructure facilities
A conference on priority regulatory documents for design of infrastructure facilities was held on 23 October 2016 in the Moscow Government building. The conference was chaired by E. Pupyrev, a member of the National Association of Surveyors and Designers and the Chairman of the Engineering Infrastructure Committee. Participants adopted a resolution reflecting the professional community's opinion on the topic. SHANECO was represented by Alexander Ryabenko, a deputy CEO.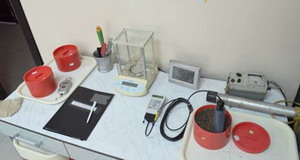 The Radiation Control Laboratory of SHANECO Siberia, the Krasnoyarsk branch of SHANECO, confirmed its competence certificate with the Federal Accreditation Service during a field audit
The auditors confirmed the laboratory's compliance with the accreditation criteria in line with Order No 326 of the Ministry of Economic Development dated 30/05/14.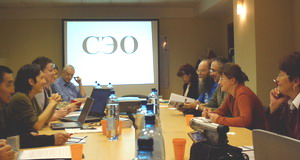 The Analytical Centre of the Russian Government hosted a national conference on proliferation of the strategic environmental assessment practice
A strategic environmental assessment looks at the proposed activity's compliance with environmental requirements and the probable environmental and socio-economic implications of the proposed strategic solutions. Strategic environmental assessments (SEA) as a pre-emptive tool have been proactively used in several countries for several decades and comprise a system of approaches to embed environmental considerations in strategic planning and assess their connection with environmental and social aspects.